Sport at St Mary's plays a very important part in the education of the whole individual.
The major emphasis of the PE Program is that of skill development. The children are taught and practise a wide range of skills covering a large number of sports.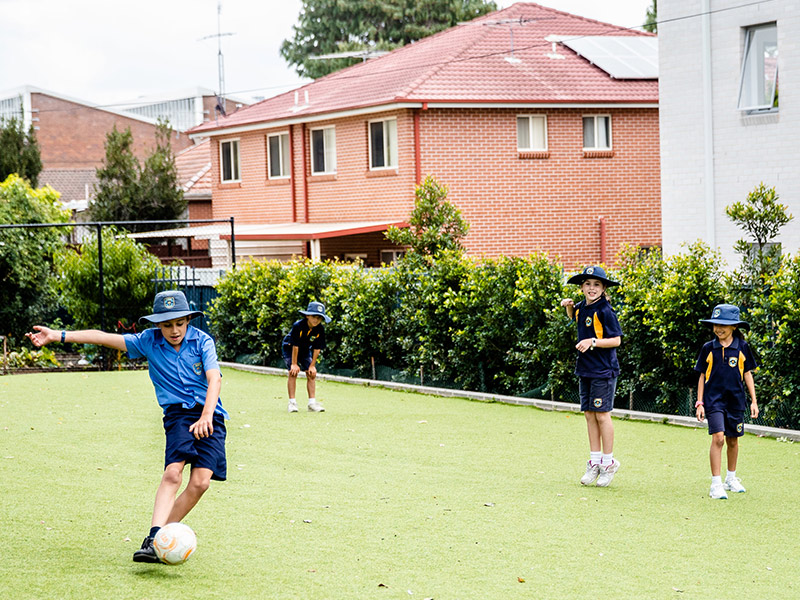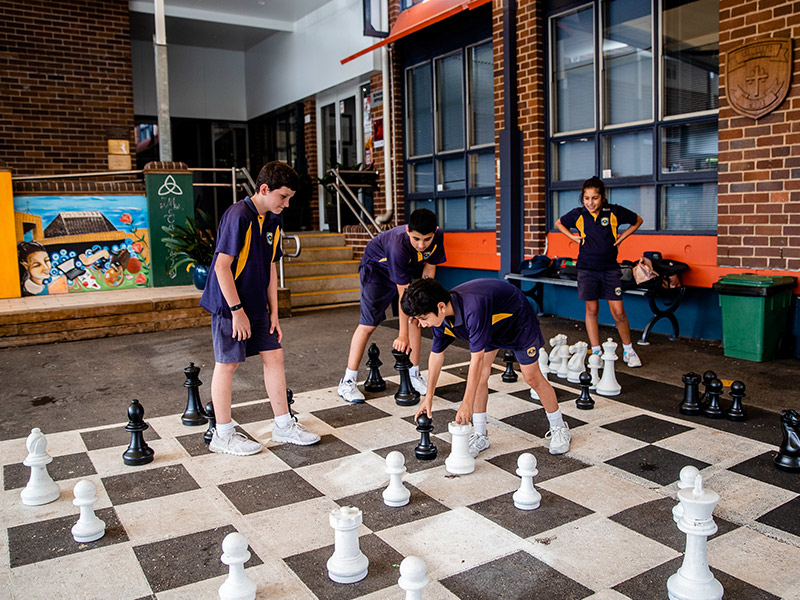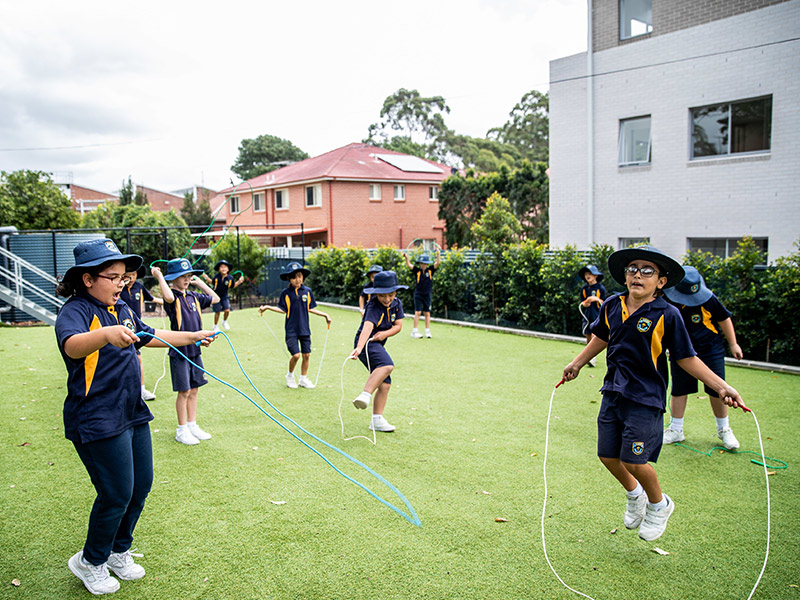 The PE program is one that is geared to the needs, interests and development level of the children, thus it is expected that all children participate at all levels. It is compulsory and children will only be excused from sport with a written note. The situation may arise, due to carnivals or games such as T-Ball, where it will be necessary for teachers to take the children across Victoria Road to the oval.There are four Sport Colour Houses – MacKillop, McCaffery, Tarrant and Mackinnon. Children are put into a Sport House when they start at St Mary's. Families are kept in the same colour.
Children compete first at the school level and then may progress to Zone, Diocesan, Inter-Diocesan and State levels in athletics, swimming and cross-country. We participate in Gala Days in a variety of team sports, such as soccer, netball and touch football.