Catholic schools are first and foremost here to offer families a quality and accessible faith-based education for your children.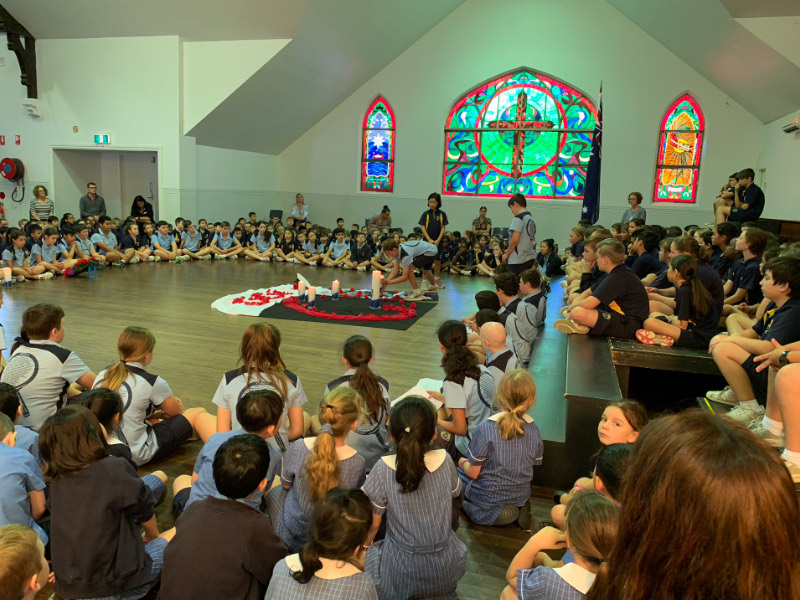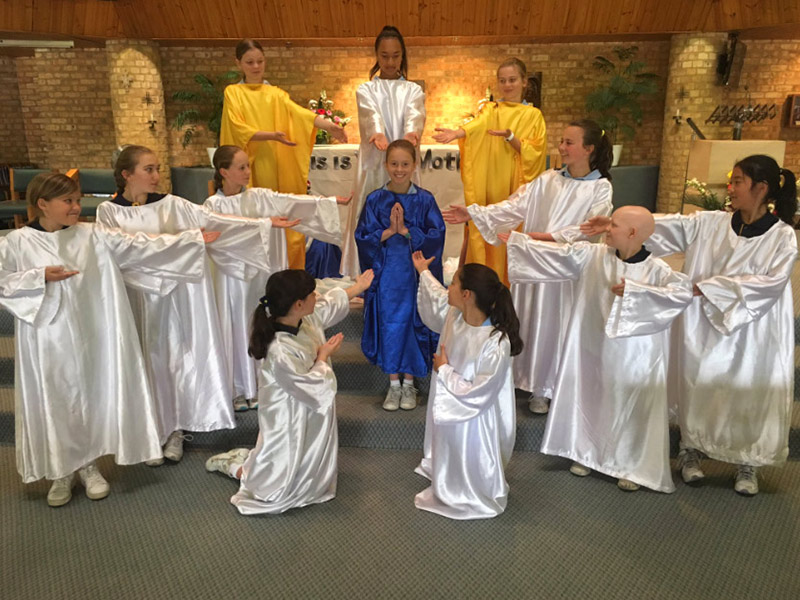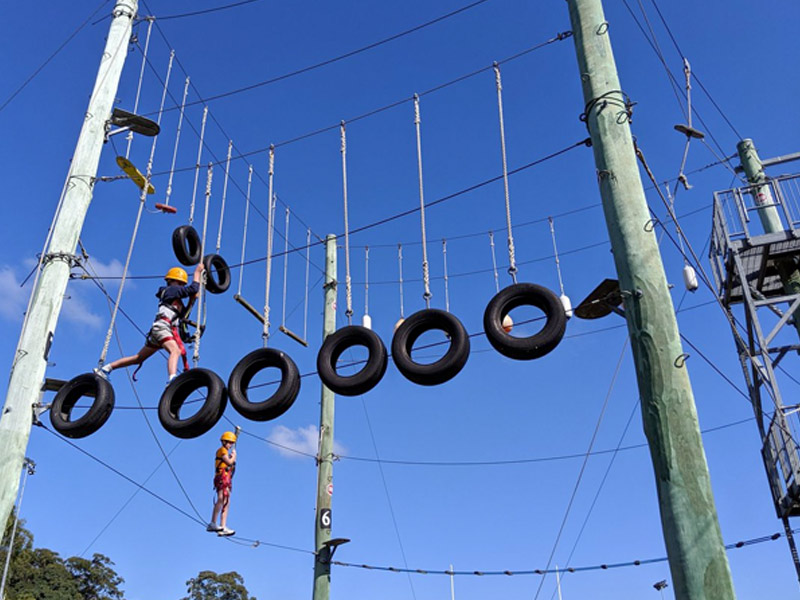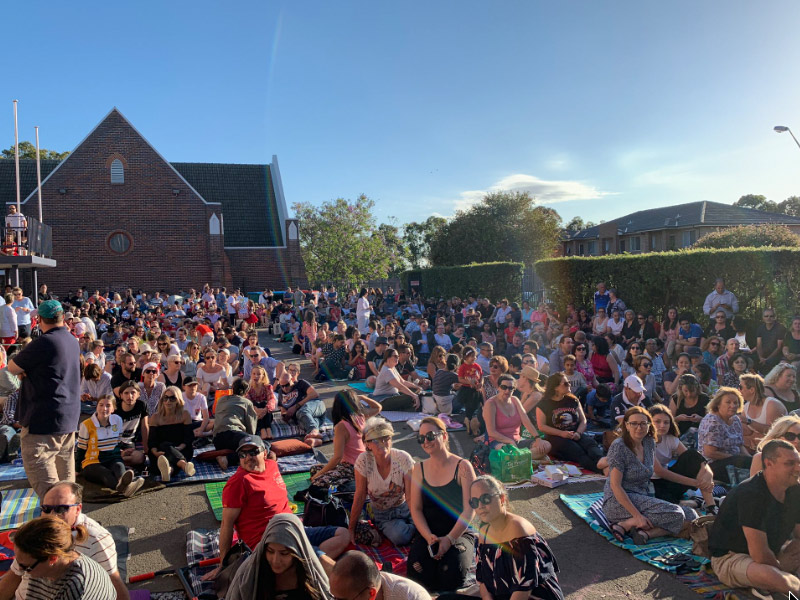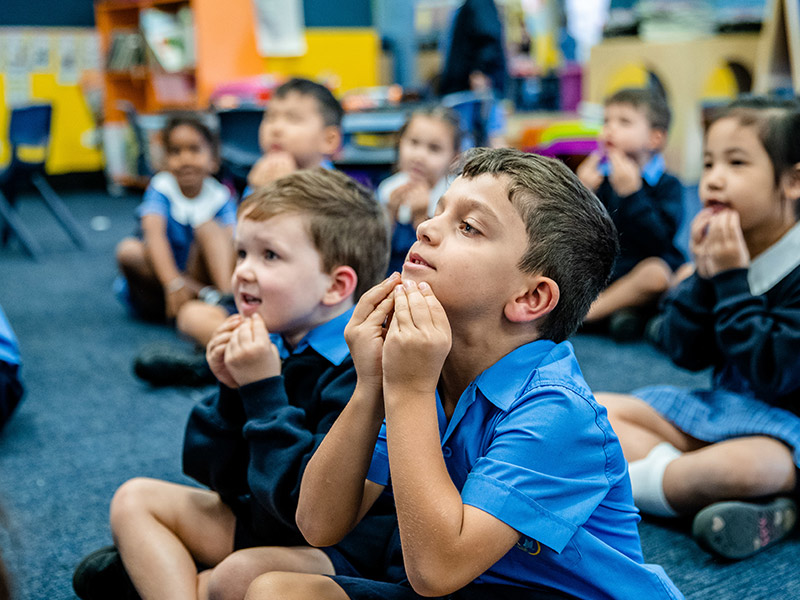 Catholic schools serve as part of their local parish and Gospel values underpin part of everyday life with students learning what it is to be welcoming, just and socially aware. Christ is visible in all areas of learning and teaching, ensuring students develop their full human potential and are well placed to contribute to society in a meaningful way.
At St Mary's Primary we have traditions and deep links with our Marist and Mercy origins.
Our school history mural and sacred outside space is in honour of Our Lady and provide us with an area to gather in prayer as a community.
Throughout their school life students learn deeply about Catholic faith and explore with peers what it means to be Catholic.
Children are very involved in the planning and celebration of liturgies and masses. Morning school assemblies, grade assemblies and staff meetings all commence with prayer.
St Mary's has a senior student (Year 6) liturgy group which assist the school community and the Religious Education coordinator (REC) in planning school liturgies, outreach social justice activities and school prayer and Scripture reflection initiatives.
Faith Experiences
Children's faith experiences include:
daily prayer
outreach opportunities to the needy and the infirm
mass and liturgical celebrations
parish involvement and activities
meditation
Sacramental preparation and
daily Religious Education instruction
praying the Angelus happens each day at noon and is an integral component of our daily prayer life
Special Occasions
Throughout the year special occasions are marked by a range of liturgical and prayerful celebrations encompassing a number of different student groupings and locations. These include:
Our Opening School Mass
Lenten liturgy
Easter Mass
ANZAC and Remembrance Day liturgies
Grandparents Day Mass
Mothers and Fathers Day liturgies
Year 6 Graduation Mass and
End of Year Mass.
The Feast of the Holy Name of Mary (School Feast Day) is a major school liturgical celebration.
This day commences with mass. Teachers and students then welcome visitors to each learning space to share student work. Students participate in a special incursion, and the school community enjoys lunch together with a special treat prepared by our Parents and Friends group (P&F).
CARE - Care Always, Respect Everyone is the school's motto and the basis for the school's Positive Behaviour Support (PBS) policy. In 2018, students of St Mary's with the help of their music teacher, Mrs Dennis, created a song about the motto. It also incorporates the school's mascot, Captain Care who is displayed on posters throughout the school and reminds children to "Share, Care and Be Fair".
The song was such a hit with the students a recording of the song was made featuring Mrs Dennis and the school choir along with a lyric video. The official launch of the recorded song took place as part of St Mary's School Feast Day celebrations on Thursday September 12th 2019.
---
Social Justice
Our Catholic Tradition
Religious Education