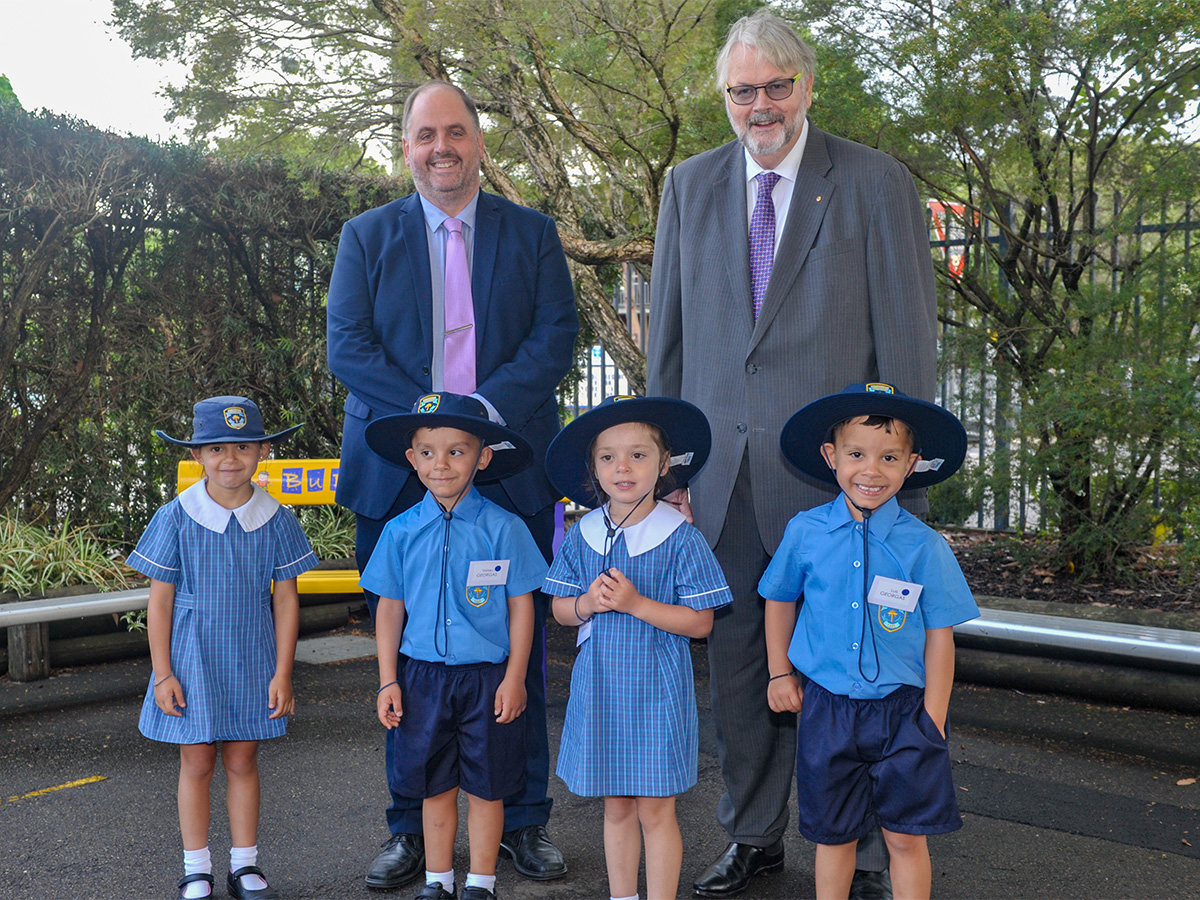 St Mary's Primary Rydalmere Principal Richard Blissenden.
Name: Richard Blissenden.
Job title: Principal at St Mary's Primary School, Rydalmere.
What do you do - what does a typical week look like for you?
No two days are the same. Everyday I work with students - my favourite part. They're keen to share their learning, why it's important and how they're improving. I also work with our amazing teachers, support staff and parents. Each day there's complex problems I enjoy solving with my team. I make sure we have fun everyday - education is serious business, but that doesn't mean you can't have fun at the same time!
How long have you been doing this job, and what first sparked your interest in this area?
I've been a principal for 16 years, across three different schools. I've always enjoyed helping others and leadership - first as a school student, then volunteering in community organisations, sports and part-time jobs. My interest in educational leadership came from my parents (both leaders and teachers) and from working with passionate leaders looking to make a difference.
What do you like most about the job?
Watching a student grow and learn. For some, learning is easy, others need support to achieve their potential - everyone can improve. The spark in a student's eyes who has 'got it' makes it worthwhile. I like making a difference and ensuring a fun and engaging learning journey.
What was the most unexpected thing you have had to do in your job?
Apart from collecting the occasional wandering dog, clearing toilets or delivering care packages to families in isolation, the most unexpected was switching off the PA system in the middle of the night when a car accident outside the school triggered the school CD player. "Bob the Builder, can you fix it?" was playing (very loudly) so I apologised to the neighbours. For years, they still called me Bob the Builder!
What is the worst thing you have had to do?
Supporting families grieving over the death of loved ones. It's a challenge and a privilege to support people during those difficult times.
How have you adapted to greater demand for online learning during COVID? What other challenges have you faced during the pandemic?
Finding the right resources for students - we had loan devices and support structures including Zoom lessons, Zoom lunches and resource home delivery. One challenge was the lack of face-to-face interaction - we connected through motivational videos, 'connect' sessions and letters to students.
Whole-school events were a challenge including liturgies and assemblies. As a faith-based community, we missed celebrating, praying and worshipping. We hosted live-streamed events which were special and memorable including a "Kindergarten Story Time" on Zoom - a positive experience that I won't forget! I also arranged a virtual tour of Rome for staff - unexpected but a good Friday-evening activity!
How transferable are your skills?
My everyday skills are transferable - problem-solving, mentoring, building relationships and managing teams. Teachers and principals both have technology and communication skills, transferring to multiple jobs.
What skills and personal skills do people need in teaching?
Successful teachers have passion for their own learning and others. You need patience, humour, enthusiasm and confidence. Excellent communication and creativity will also go a long way.
What advice do you have for people wanting to get into a career related to your skills and experience?
Love what you do - if you enjoy learning and working with young people, education is for you!