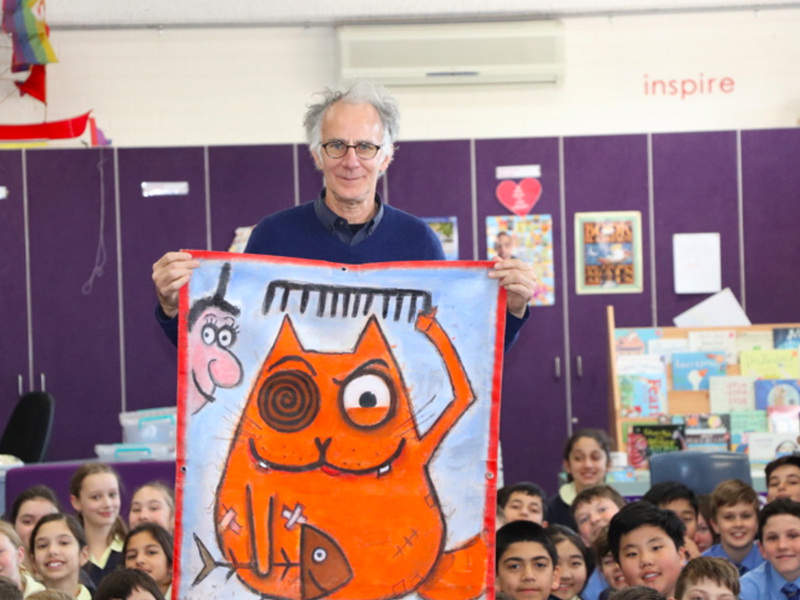 St Mary's Primary School Rydalmere students were overjoyed by their special workshop with much-loved Australian author Leigh Hobbs
St Mary's Primary School Rydalmere students were in their element when much-loved Australian artist and author Leigh Hobbs paid them a visit for Book Week.
Leigh Hobbs started his career as an artist, with his first job being at Luna Park where he created two giant caricature figures called Larry and Izzy, which are now housed in the Powerhouse Museum. However, he is best known for the children's books he has written and illustrated which feature: Old Tom, Mr Chicken, Horrible Harriet, Fiona the Pig, Mr Badger and The Freaks in 4F.
Mr Hobbs was selected as one of five authors to receive an Australia Post Legends Award this year, which means he is featured on a stamp and is proudly joined by Mr Chicken too!
With folders, paper and pencil at the ready, St Mary's Primary students were in for a treat as Mr Hobbs taught them step by step how to draw two of his most famous book characters: Old Tom and Mr Chicken.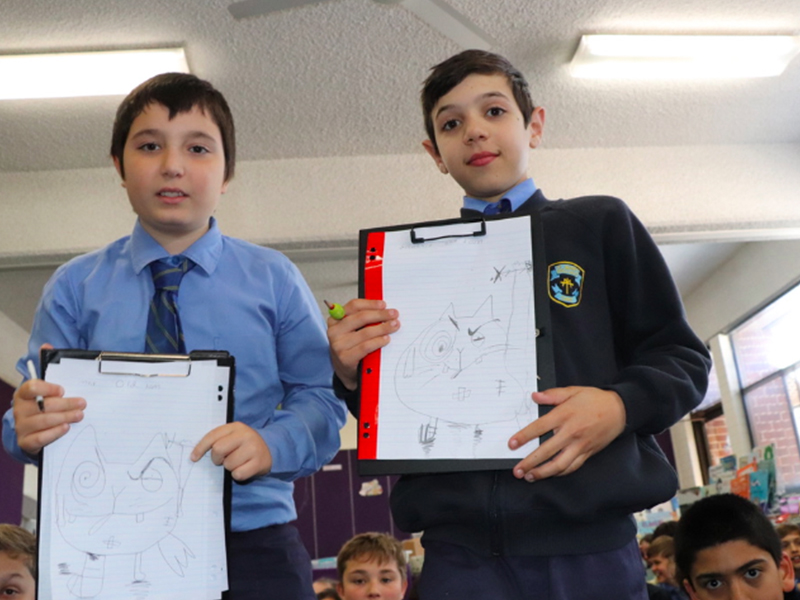 With folders, paper and pencils students where given the opportunity to draw Old Tom
Melbourne-based Mr Hobbs told students he had been up since 4am that day to visit the school and was very excited to meet them all. As a former teacher he showed the true patience and skill a good teacher has when it comes to engaging students and taking them on a journey of creativity where they learn something new about themselves.
"When I do my school workshops, I make it about the kids, not about me. I talk to the kids about some of my book characters. My workshops are not focused on how good they are at art, but focused on the different types of art and artists there are," Mr Hobbs said.
St Mary's Primary Librarian Lia Radocchia said it was such an honour to have Mr Hobbs at the school. "The kids loved having him here. The Stage 1 students had a ball trying to draw the characters and you could tell the Stage 2 students were really trying their best with their characters too!"
---